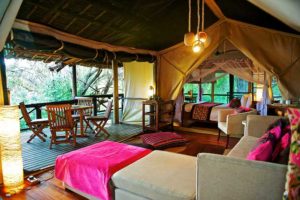 No matter where we go to, family is always important. All year long, we work hard to provide the best for our household. Why not take time off to spend it with them and enjoy the things that we have worked hard to provide for them?  Our packages are tailor- made to suit families. From the Aberdares of Eastern Kenya, to the famous Maasai Mara, and the warm sandy beaches of the Kenyan coast. You could choose to go off to the under explored western part of Kenya including Eldoret, Kericho, Kisumu and Kakamega. The options are endless. 
Since each family is different, we listen to the needs of each one and take time to provide for them. This ensures maximum enjoyment and relaxation fo the entire household as well as an opportunity to bond. The packages will factor in every member of the family and their specific characteristic to ensure that no one feels left out.
Your Style, Your Choice
Does your family want to look for the big five at a game drive? Or do you prefer a boat safari? How about visiting marine parks at the Kenya coast? Maybe you prefer camping in the wild, or trekking in the forests. How about hikes and balloon safaris. Have you considered the salty lakes and the beautiful tea plantations? No matter your taste, we will give you the experience of a life time.
To celebrate the success of one of the members, or a special day or just to spend quality time. Go ahead and do it.
The packages involve finding children-friendly destinations and facilities as well as getting activities that engage the children as well as the parents. Do you prefer to do it alone and have the children concentrate in other things? That too, can still happen. Depending on the age of the children, we will customise the activities to suit the entire household.