Cost: $ 60
Meeting point: Your hotel or agreed meeting point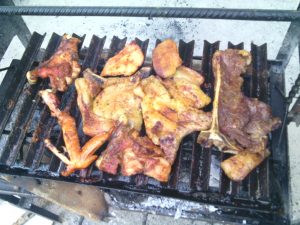 Discover the flavors of Kenya and traditional food on a gastronomic tour accompanied by a local guide. Learn more about Kenyan history and culture. With a local guide, you can visit different food shops, markets and restaurants where you can try the typical Kenyan food and better understand the culture, history and customs of the country. Depending on which part of the city you visit, you can sample local dishes such as ugali, githeri, nyama choma, roast maize, samosa, pilau, chapati, mutura among others.
The first stopover will be at Highlands Restaurant at Corner house, along Mama Ngina street. Sample a few dishes on the menu and few stories surrounding the dishes. From there, we head to Ronalo Foods on Kimathi Street. This place is famous for authentic Kenyan dishes, with a focus on dishes from western Kenya. Sample different dishes as a team and share your opinion of the dish. This is a special way of bonding as a team and comparing preferences.
Afterwards, the team will head to Swahili Dishes along Biashara Street that serves food from the Kenyan coast. The Kenyan coast is a melting pot of cultures and food here has influence from the Swahili people, Indians and Arabs.
This will be followed by a visit to various local eateries along the way, depending on the guide's choice. The tour concludes at Green Apple restaurant (or any other restaurant that will be agreed upon) with a final sampling of local dishes as well as a review of the food sampled during the day. The team will then head back to the original meeting point or disperse at will.
 Fun rule: each person in the team orders a different dish and all the members get to sample.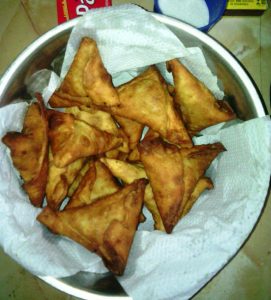 Included
• A local guide.
• Water (500 ml).
• Snacks on the tour.
• A local dish to be sampled.
• Pay a minimum of 50% of the tour price to secure your tour.
• The rest will be paid before the tour begins.
• Cancellation and get a full refund up to 48 hours to tour date.
Excluded
• Transportation
• Your travel insurance
• Refund on cancellation made less than 48 hours to tour date.