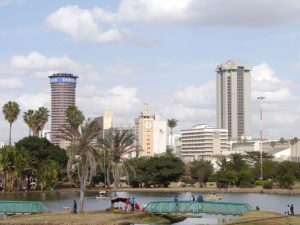 Join other campus students for an amazing discovery or re-discovery Nairobi, the City in the Sun. Lean important facts about the city, its buildings, and interesting occurrences and make important observations. Be part of the students looking for solutions to some of the city's problems as well as help in improving what is already working. Share ideas and experiences with other students and be an innovative problem solver as you appreciate Kenya's capital city.
Cost: Ksh. 950 per student
Meeting point: Agreed meeting point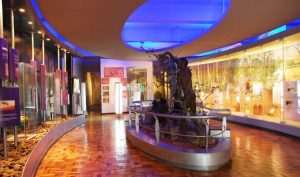 Option A
Explore the different neighborhoods of downtown Nairobi. In the company of a local, visit the most important monuments and the center of the city. The tour will begin in the Central Business District, where you can see the Kenya National Archives, KenCom bus station, Hilton Hotel, Kenyatta International Conference Center (KICC), where most international fairs and conventions take place.   You will also get a chance to see the parliament and other government offices. Proceed to the National Museum where the early man tribal regalia are displayed, along with the flora and fauna of Kenya. Visit the Snake Park afterwards. On your way back, visit the colorful city market where a wide variety of African curios, tropical fruits and flowers among other things are on sale.
 Option B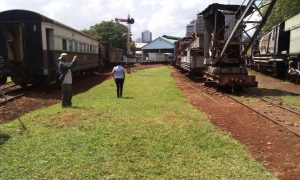 Nairobi City Tour starts with a panoramic tour covering the modern city center. Explore the national archives, City Hall and Law Courts, parliament buildings, City Hall and the Kenyatta International Conference Centre (KICC), which is the landmark of the city. Proceed to the August 7th memorial park, the 1998 bomb blast site. The tour continues to the Railway Museum where old steam locomotives are exhibited, including the one from which Superintendent John Lyall was taken from by a man-eating lion in Tsavo in 1901. Return to the point of departure.
Included
A guide.

Water (500 ml).

Snacks on the tour.

Tickets to museums or attractions that require an entry fee.

Pay a minimum of 50% of the tour price to secure your tour.

The rest will be paid before the tour begins.

Cancellation and get a full refund up to 48 hours to tour date.
Excluded
Transportation

Your travel insurance

Refund on cancellation made less than 48 hours to tour date.